Sustainable luxury brand Monique Singh collaborated with The Collectives during Amsterdam Fashion Week.
On Friday, September 1, 2023, Amsterdam Fashion Week (AFW) hosted a fashion show sharing the art of collecting timeless and sustainable designer pieces. The event was held at the prestigious Hotel de L'Europe in Amsterdam. It was packed with famous fashion lovers from the Netherlands, and was a resounding success.
Monique Singh showcased carefully curated looks on the runway.
"We are particularly thrilled about this look as it celebrates the integration of high fashion and urban streetwear (Patta), while simultaneously giving a tribute to our Dutch 🇳🇱, Surinamese 🇸🇷 and Indian 🇮🇳 roots. 🖤" says Monique Jagmohansingh, Founder and Creative Director of Monique Singh.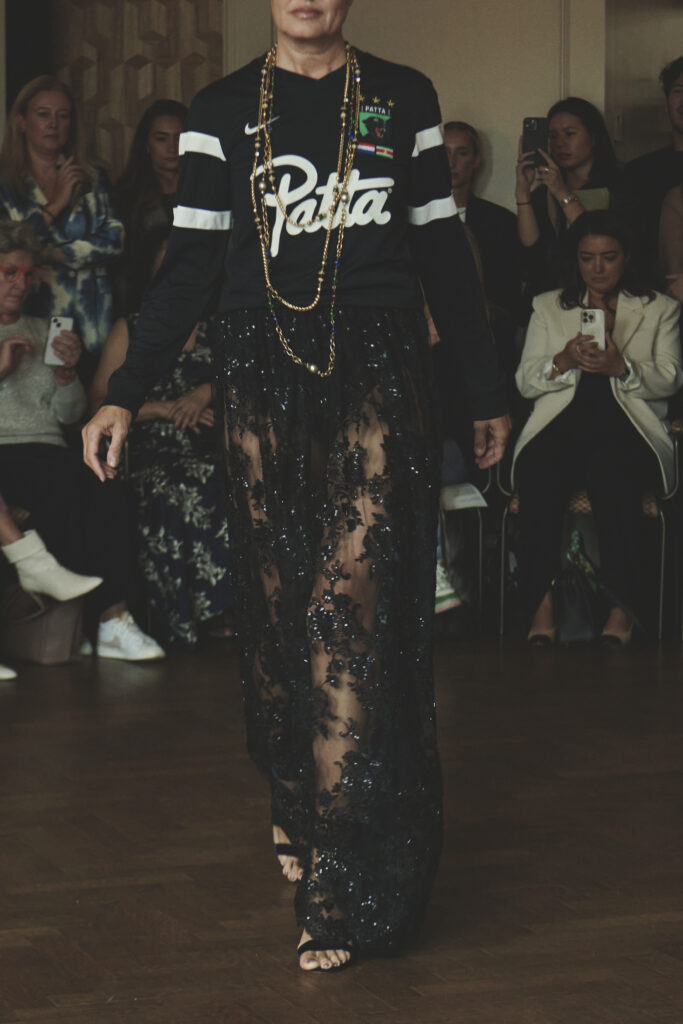 A Special Limited Edition of the Cape Jacket was also revealed, created in partnership with The Collectives using leftover stock from Dries van Noten. On Saturday the 2nd of September a special pop-up was presented in order to acquire our runway treasures immediately. A selection of Monique Singh's collection is now available for purchase and rental at the Collectives.