Opulence collection
Monique Singh's "OPULENCE" collection is celebrating womanhood in all its vivaciousness & vibrancy. Opulence is interwoven in the collection through an unspoken language, expressed with texture, allure and luxury allowing its signature silhouettes to be transformed into new heigths. 
The collection represents the timelessness of opulent statement-making luxury. Rare in its craftsmanship, layered in artisanal effort, inspired by the legacy of the Indian diaspora, translated to contemporary glamour. It tells the story of a new statement making look for every woman to exude opulence in all of its glory: coquette, ethereal yet indeniably strong and confident.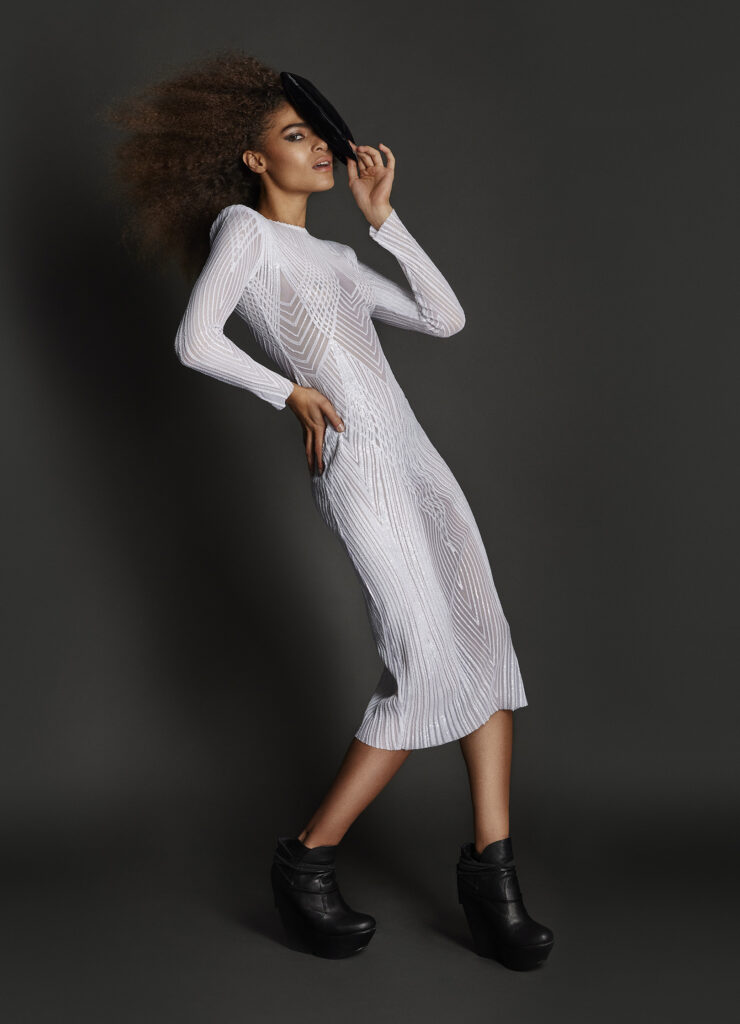 Opulence – CRYSTAL WHITE DRESS
Monique Singh.
The Designer
Born in the Netherlands yet with Indian ancestry in her blood, Monique Singh has been a child of two worlds. What started off as a journey of a young woman finding her own unique identity in the world would later become a great source of inspiration when creating her own fashion label.
She aspires to empower women all over the world to bring out the beauty and confidence that is within, while radiating one's own distinctiveness & identity to the world.